We've decided that this year (2019) we're going to try to make an extra effort to showcase the anniversaries of past couples that we've worked with over the years-! It will get difficult to keep up with posting the anniversaries of our couples from the past 10 years of wedding photography during the current wedding season (starting in a couple weeks) since we'll also be showing photographs of weddings and engagement session that we're currently photographing, so some anniversary blog posts at different points throughout the year may be late during the busiest times of the season, but we'll try to make sure we include you!
We did do a throwback 3 years ago to this wedding, but this week for their 7th Anniversary of marriage we're showcasing Adam & Kyrsten's Puerto Rico Destination Wedding! These two live in Ohio (Columbus), Jenny and Kyrsten met while in college together during their freshman year ('06 a whopping 13 years ago), and Kyrsten and Adam even started dating while Kyrsten was in college at Miami University of Ohio (closer to Cincinnati). These two live with their dogs and cats in Ohio still and on top of their other life skills/ careers, are also master homemakers having masterfully upgraded their past houses into gorgeous, perfectly decorated and renovated masterpieces with their talents.
Anywho, on with the wedding! Leading up to their wedding in fall 2011, we did an awesome Engagement Session in Columbus, Ohio in their neighborhood of the German Village. Their wedding took place 7 years ago this month on February 10th, 2012 in Old San Juan, Puerto Rico! They put me up in the hotel with their guests for a few days which was absolutely lovely. These two had their rehearsal dinner the night before their wedding at the gorgeous outdoor tropical Cafe la Princessa (no longer in existence) with the biggest paella in existence and other amazing tropical foods/ drinks.
On the day of their wedding, Kyrsten got ready for their wedding in their gorgeous honeymoon suite with her makeup artist, bridesmaids, and mom, then they all headed downtown in the limo.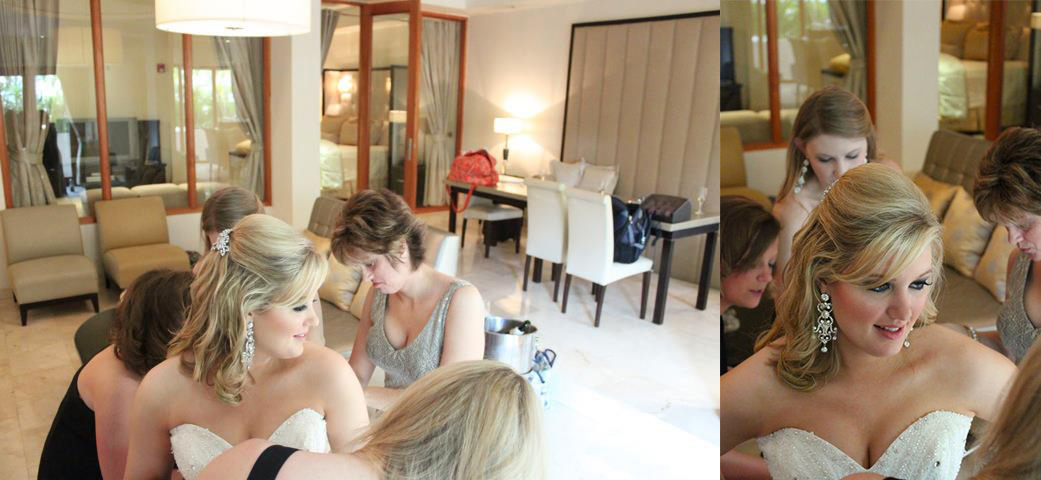 Once downtown, it was time for some groom & groomsmen photos. Since it was to be a night ceremony, Kyrsten & Adam opted to have their formal photos taken in the daytime at and around their reception venue of El Convento. After photos at the entrance of El Convento, we then headed down for wedding photos of the two of them walking down the colorful streets of Old San Juan to the water and surrounding beautiful old architecture.
Soon after their portraits it was time for their ceremony at a literal stone fort from 1783! Their ceremony took place at the literal top of a real, historic fort: San Cristobal Fort (Castillo San Cristobal). It was pitch black out, so the venue provided a couple gorgeously bright light orbs near both ends of the aisle. The aisle was lined with candles and the surrounding floor was all stone (being the top of an old fortress). The guests faced the ocean and Kyrsten and Adam as they exchanged their vows that gorgeous evening.

After the ceremony, newly married Kyrsten & Adam and their guests headed back the short trek to their reception at El Convento. The hall was gorgeously decorated and the speeches, food, and wine flowed throughout the night. The reception was so lively that the servers there claimed that it was the "best wedding reception" that they'd ever hosted-!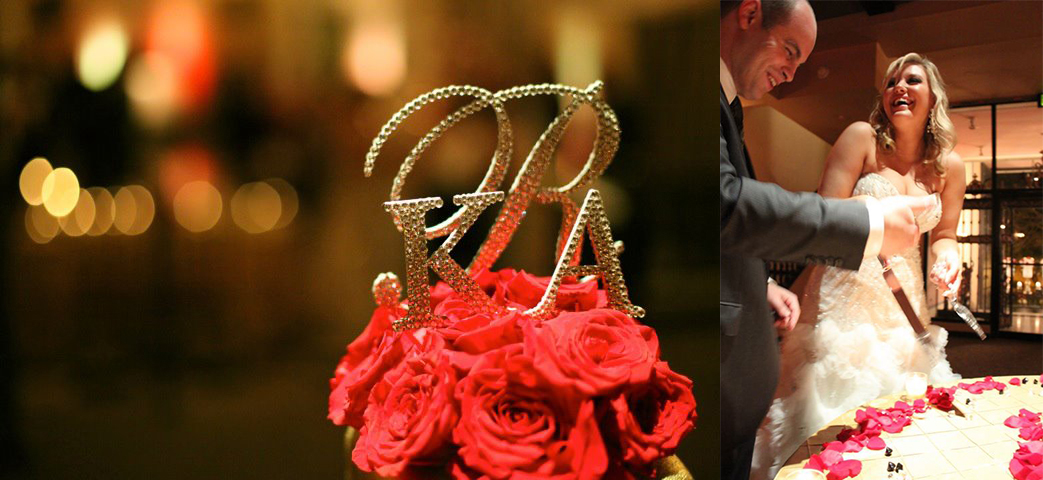 A couple months after their wedding, Adam & Kyrsten also had their Hometown Wedding (reception) back in Ohio (which I also photographed) in April of 2012 which you may have seen online a whopping 7 years ago. The entire thing was planned so well due to Kyrsten & Adam's attention to detail (as Kyrsten was her own Wedding Planner for literally it all from Puerto Rico to Ohio), that it's no surprise that they're both doing so well tackling the rest of life together-!
Happy Belated 7 Year Wedding Anniversary, you two!! It was an honor to get to photograph you two on 4 separate occasions for your Engagement Session, rehearsal, wedding, and hometown wedding and it's been amazing to see your little family grow over the years (yay new cat)! It's been so long since we've gotten to hang out, but we hope to see you sometime in Ohio in the upcoming year(s) whenever we're in next!
____________ Coming up next Weekly Wednesday blog post is May & Jimmy's Engagement Session-!! Jimmy just got in from his home in NYC earlier this week to see May for Valentine's weekend and we are so excited to photograph these two here in South Bend, Indiana this coming weekend! We'll be photographing their Notre Dame wedding coming up here in about 3.5 months, so we're thrilled to get to photograph them prior to their big day to get a feel for their dynamic! Be sure to check back next week for that and until then, have a fantastic rest of your week and weekend