We are a REAL couple who met at one of the best photography schools in the nation where we earned additional degrees in Professional Photography: Jenny with her MFA (like PhD) in Fine Art Photography and Jason with his BFA in Commercial Photography. We've been in business for over 9 years and now have our studio, Consultation Office, & editing office all in South Bend, Indiana (Jenny's hometown where we now reside). We have 3 furry animal children that we rescued (Kevin the cat (12), Coco the dog (4), & Marco the rabbit (10) ) and we are in our 4th year having a huge edible garden! We love gardening (as evidenced by our 40+ plant garden and 10 hanging plants), all animals (including our 3 fiddler crabs), antiquing (especially estate sales), hiking, cooking both organic and very inorganic foods (think Red Hot spicy cinnamon candy ice cream), and craft breweries!
We both began photographing weddings professionally in early 2010 across the country from each other after our college degrees in California and Ohio. We are now in our 9th year in business after having run the business in 3 other states in adulthood (Ohio for 2 years, California for 3 years, & Michigan for 1 year)! Throughout this time we've still photographed weddings, engagements, and family portraits for clients in South Bend and the surrounding area for all 9 years, though! We've also photographed weddings and engagements around the nation in 8 states so far and even abroad in other counties on occasion. Couples whose weddings we've photographed have also come in to our city for their weddings from 10 states including California, Texas, Minnesota, Arizona, Pennsylvania, Oklahoma, Indiana, Michigan, Illinois, & Ohio! (Many times couples come back to the area to have their wedding at the Basilica of the Sacred Heart at Notre Dame, in their hometown in general, or on other college campus!)
How we met: We both began Brooks institute of Photography the same month and year- Jason for ANOTHER undergrad photography degree (BFA) and Jenny for her MFA (sort of PhD for photographers). Attending classes in the same building for a full two years while also working as wedding photographers, we actually didn't meet and start dating until mid-2014. We met randomly outside of school through mutual friends, hung out a few times, and had our first "official" date in the national park mountains of Santa Barbara with Jenny terribly burning chicken on a grill (though Jason still ate the charred remains) (don't cover the chicken in olive oil and place the flames on high). The rest is history! We began photographing professionally together in 2014 and after Jenny received her MFA in early 2015, we packed all of our belongings and drove our lives (and rebranded business) across the country. (Fun fact: We were even paid to shoot an Engagement Session for a young Oklahoma couple while on our drive across the U.S. on Jenny's birthday!)
Our Professional Experience
Back in 2003 a whopping 15 years ago we began our formal studies in photography taking courses in school: Jenny in dark room film photography courses in both high school and college and Jason in digital Photoshop courses in high school and college. When we started dating in 2014 we were already professional photographers, so we both already had our own solo photography business websites and a lists of valued clients in California, Ohio, & Indiana which spurred us to re-branded in mid-2015 to one brand: Jenny and Jason Photography, LLC. Jenny earned her BA in Psychology with a minor in Entrepreneurship at Miami University of Ohio in '09 while Jason acquired his AA in Commercial Photography at Antelope Valley in '11. Jason then graduated from Brooks Institute with a BFA in Commercial Photography in mid- '14 and Jenny went on to finish her Master's in Fine Art Photography degree with a solo art show, defense, and thesis in early '15.
Though we are now solely Wedding and Portrait Photographers and have been for years, we've also both worked in the field of photography in various ways over the past 11 years alongside our Wedding and Portrait Photography businesses. Jason started with a job at a commercial photo studio near Los Angeles and followed it up with a job at a stock photography agency in Santa Barbara. Jenny ran her own wedding and portrait business out of Columbus, Ohio then worked at the photo studio of the largest online retailer in the world in Los Angeles, California while continuing to photograph weddings. She has gone on to help teach fine art photography workshops for middle and high schoolers.
Jason is a wiz at all things Photoshop and commercial photography, while Jenny prides herself on her artistic sense, styling, and interpersonal skills. We work together to balance out the technical commercial aspects of photography with the artistic sense a good photographer must possess. We've both worked with a variety of film cameras, Jason knows a thing or two about ambrotypes, and Jenny has fine art photography skills in cyanotype, photogravure, and much prefers silver gelatin printing (black-and-white film) in a dark room since that's what she was trained in for 8 years starting in 2001.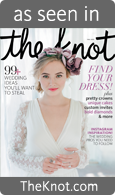 Click here to see our Storefront on The Knot
Our Philosophy
First and foremost, we're a couple who likes to laugh and make things fun. That being said, we're not exactly traditional, basic photographers. We're a unique pair fond of fossils, skeletons, imperfections, and the more interesting side of life. We find things that are simply "beautiful" to be bland and boring because life is in no way perfect, nor is any relationship. The more unique the idea or concept for a photograph, the more we enjoy creating it. We also firmly believe in printed photography products and provide physical photographs (such as those within our handmade Keepsake Boxes) with EVERY single package we sell for our Wedding Collections AND Portrait Sessions-! A photograph is NOT finished until it is printed, and we firmly believe in printing photographs beautifully and professionally (rather than at CVS, Shutterfly, etc.). We've been trained by the best throughout the years in printing and photo product designing and we vow to bring you the BEST quality finished photos around-! We're actually the only photographers in the area to do this and we're very proud of that. We want the best for our clients, so we love to go above and beyond!