So unfortunately this week began with Jenny's computer crashing, but luckily everything was backed up on her Apple Time Machine, they said that nothing was hurt or erased, and her external hard drives hold everything that is on her computer as well as hold all of her photos... AND the fix will be free since the motherboard needs to be replaced and was paid to be replaced a couple years ago. Huzzah to $320 waived fees and 3 additional months of free maintenance! The only drawback so far (since Jason also has everything on his computer and externals for the most part) is that the blog we'd prepared to do today was written on Jenny's computer, so we will need to put that post & its corresponding photos off until next week. That means next week will be the telling of the local business woman's story.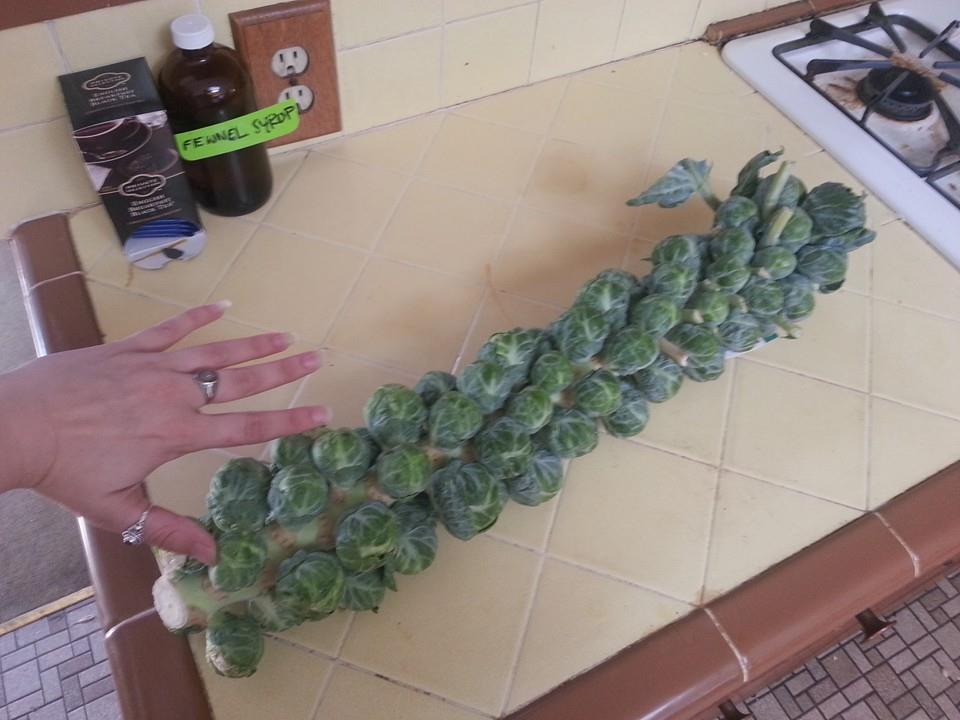 This week we'll just chat about our foodie adventures in the past couple years. We both love fatty, unclassy foods like greasy pizza, mac & cheese, some fast food, and all of that good stuff, but we also really love co-ops, asian markets, farmer's markets, and making a lot of fun foods on our own. Back in Santa Barbara, CA we often hit up the farmer's market on Tuesdays and Saturdays to get some of our favorites: Olive bread, cherimoya fruit, apricot mini pies, ginger hummus, chile & lime almonds, organic purple carrots, "dinosaur egg" plums, and honey dates.
Our favorite meal within the city of Santa Barbara was often the hand cut fries + delicious giant tacos on the beach that included pickled onions, avocado, queso fresco, beer-battered fish, and salsa blanca for merely $3. Also near this place (On the Alley) was the local fish shop and prior to us moving out of Santa Barbara we found that the uni was delicious (sea urchin), that "Indian Candy" is amazing even though we hate salmon (it's a brown sugar/ salmon mixture that tastes candy-like), and also that shark jerky is delicious! For something different there is also Sama Sama- a Balinese restaurant that has the most amazing food and drink selections. On an interesting note, we also tried Ethopian food for the first time of our lives in Santa Barbara and had a few favorite taco places that we'd hit up often. Our favorite weekend meal was up at an old Stage Coach stop in the mountains. It has a tavern with constant live music on the weekends, a nice wooden rustic restaurant frequented for anniversaries, and on weekends has an outdoor stand that serves tri-tip sandwiches. These sandwiches are huge and filled with long cuts of tri-tip i.e. sort of steak. They have au jus as well as homemade horseradish mustard, BBQ sauce, and salsa that you can cover your sandwich with as well as salt & pepper. They even have a cooler with fresh, freezing cold water from the local stream for free!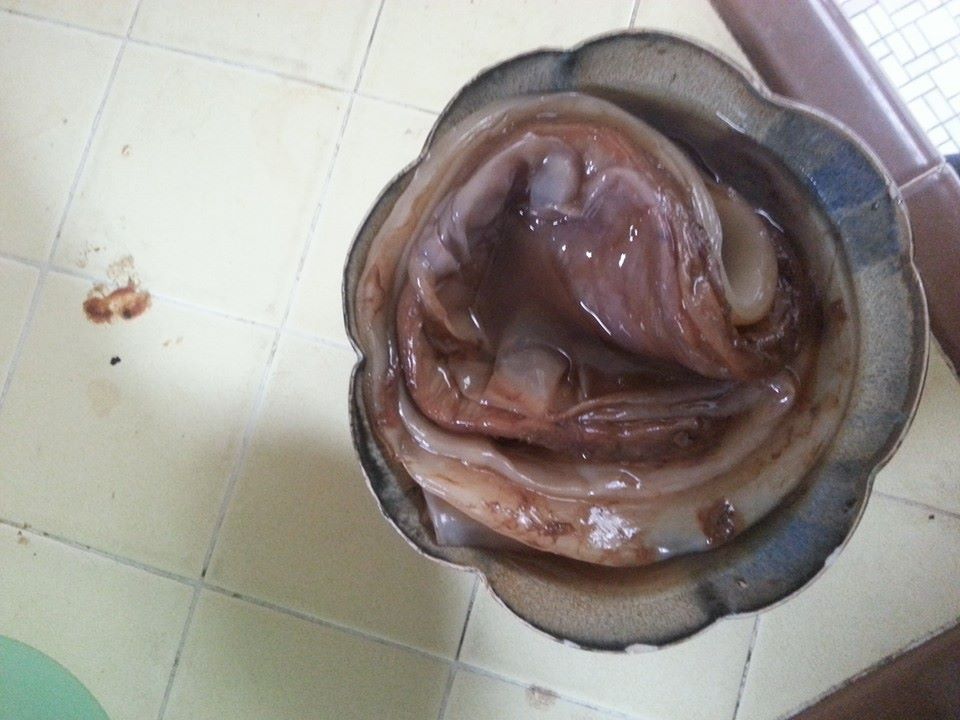 For a good year Jenny had some free Blue Apron deliveries and we really loved getting into cooking those fresh meals. Jenny's roommates were also all really into cooking, so we learned a lot of awesome foreign, vegetarian, and gourmet recipes from them. Most recently we've been making coconut curry dishes and re-creating some of our favorite recipes. Fermented things we've made on our own in the past couple years have included kimchi, sauerkraut, kombucha, and dandelion wine. One of Jenny's old roomates even taught us how to make kiefer. We hope to at some point make our own pickled things such as pickled baby corn, pickles, pickled green beans, and things of that sort. We like juicing fruits and veggies to make healthy drinks with a kick of cayenne as well as using our dehydrator to make fruit chips from mango, strawberry, banana, apple, & pear. Nut butter is always cheap & easy and we highly recommend making pecan butter. It's better than any of the other peanut butters and requires nothing but a pinch of salt & toasted nuts! Also, ice cream is relatively easy to make on your own unless you're hand making dulce de leche caramel by yourself and then making that into ice cream. P.S. The best route to go when it comes to buying kitchen fun unnecessary gadgets such as juicers or dehydrators is to get them at a thrift store for only a few dollars. Don't worry! Everything is clean and it's better for the environment to reuse things than buy new... not to mention it's hundreds of dollars cheaper.
Right now we have a small garden that we started less than a month ago. Many of our items were bought from the local Unity Gardens- the gardens are throughout the city of South Bend and some of the gardens even provide the food in the crops completely free to those in the community who want to go pick it. The rest we grew from seeds. In our garden we have swiss chard, kale, banana peppers, heirloom tomatoes, purple ruffled basil, white strawberries, arugala, cauliflower, cilantro, snap peas, green beans, curry, and ghost peppers. We are having a hard time with our cilantro plants (as warned) and tomato plant, but the rest are really flourishing! We're excited to move our plants from boxes into the ground as soon as we move! We also love picking safe, wild plants to eat. Near our homes we've gotten to forage (pick) wild oranges, lemons, limes, avocado, clementines, wood sorrel flowers, raspberries, morel mushrooms, wild strawberries, mulberries, chives, persimmons, prickly pear cacti, strawberry guava, etc.
Local places that we love for food in our Michiana area are a wide array of things. We thought we hated mushrooms until we tried everything that Hovenkamp offers at the Farmer's Market of South Bend. We are now addicted to canary mushrooms, black trumpets, and maitake. We also got to try fiddleheads and western sea beans for the first time. We LOVE the fiddleheads with the taste of a nuttier asparagus. Another local favorite place of ours is the Purple Porch Co-Op. There we've gotten some awesome cashew curry hummus, beet kombucha, different delicious chocolates, coffees, and spicy fermented black beans. The Fresh Market is also a classic with its ready-to-eat $3 coconut chicken strips, curry hummus, and about 15 different flavored kiefers! Another classic is Sheldon's Market in Niles, MI. They have whipped cinnamon honey, taro root, chocolate covered gummies, and great cheeses as well as plants for sale.
As for favorite local restaurants, we had a Venezuelan restaurant that we loved, but since it has closed we really love Mango Cafe- another Venezuelan restaurant across from Studebagles. We love Studebagles as well and really love Elias for its Middle Eastern food. Another great place is Aladdin's Eatery. It is the only independently owned, non-franchised Aladdin's in the Midwest and Jenny almost cried when she found out that there was one in town. She had previously lived in Columbus, Ohio for 3 years and Aladdin's was one of her favorite places! The best in our opinion is the huge and deliciously seasoned $5.95 shawarma wrap with a mango lassi drink on the side. An aside: If you go to any Mexican place, make sure you get the Horchata to drink (if you like cinnamon) and if you are at any Indian place, make sure to get the Mango Lassi (if you like yogurt). Also good for any food are The Crooked Ewe and Evil Czech. Also surprising was Ruth Chris' most amazing fried asparagus-!! Seriously... if you like asparagus and crazy delicious fair food, then you'd love their $12 appetizer. You could probably eat it as a meal honestly. Plus their mixed drinks are great.
Closer to us in Michigan are Smokin' Good Barbeque in Cassopolis & Zeke's in Dowagiac. Smokin' Good is hands down some of the best BBQ we've had in the U.S. and Zeke's has a worldwide beer selection, fried clams, and fried blue gill fish which is amazing. In Kalamazoo, Michigan there is of course the amazing Bell's Brewery where they have the most amazing food and drinks as well as a smaller brewery Gonzo's that has amazing poutine (canadian/ french fries, gravy, cheese curds, etc) and beer. Speaking of cheese curds, we've found that Dairy Queen has some of the tastiest fried cheese curds after to the Santa Barbara Fair!
As for Asian Markets, we've gone to quite a few in the past couple years. Our favorites more locally are Saigon in South Bend and Joong Boo and Tai Nam of Chicago. Saigon of South Bend has many drinks, fresh produce, meat, and dry goods, but at 3 pm on Fridays they are the tops. They have extra shelves that they stock full of more fruit and a bunch of fresh meals from Chicago markets. These include chinese donut sticks, fresh pork buns, fresh bahn mi sandwiches, fresh coconut cream buns, etc. We're a bit addicted. At Tai Nam in Chicago we finally got umeboshi which is pickled/ preserved plums. They have an odd sour taste, but we absolutely love them and had to buy another container on our last stop in Chicago. Unrelated: Chicago also boasts Fat Johnnie's where they wrap a hot dog in a cheese tamale, cover it in chili & cheese, and top it with all of the chicago hot dog toppings (full pickle spear & full tomato). ...It's amazing.
Anywho, if you ever want food advice or have the need to try something new, just let us know! We love trying new foods and have a bit of an obsession with other cultures. AND if you EVER find Cherimoya fruit anywhere in Chicago or South Bend, please let us know! We miss it so much and it's a very difficult fruit to find. Eat on, Foodies! Eat on.