Last week we shared with you our (so far) 3 year annual Easter tradition of Ukranian Pysanky eggs, so this week we wanted to share with you more of where we were over a short Easter break with family! Since we hadn't gone out in 2.5 years (seeing Jenny's immediate family instead in the Midwest and Seattle/ Alaska over the past few years), we headed out to Arizona last week to stay with Jenny's parents, sister & her hubby, and visit with 7 aunts & uncles! (Following last week's blog we actually came across a huge amount of Pysanky tools and dyes at a local estate sale, and are now more prepared than ever to decorate some eggs.)
During our first day in Arizona we drove around Phoenix hitting up foreign groceries, then focused most of the time out on family and nature. We got to spend a day at the parents' pool watching Jenny's sister's dog, then took their dog Louie to a lake in Arizona with their parents to use the 16 year old jetski that they'd driven to Arizona from Michigan! Also included in the first few days were a few meals out, a rodeo, some board games, and going to the siblings' pool. Jason also bought a cheap pair of sunglasses which promptly broke upon his giant face.
We went on some adventures with the siblings hiking two national forests in one day as well! We hit up Tonto National Forest as well as the Mogollon Rim just a ways from there. We also attempted to hike down beneath the Tonto Natural Bridge, but were stopped from making it all the way down since recent rains had "damaged a bridge" leading below the arch. We were still able to hike upstream though the park and stand underneath a small watermark on the edge of a canyon wall. Here are some photos from those few spots:
The next day we spent a bit more time in nature on a two hour horseback riding adventure in Fort McDowell with Jenny's parents and siblings! Though most of us have gone with aunts, uncles, and cousins prior about two or three times before there, this time was by far the best trail we've gone on and the scenery was lush with hugely blooming trees and flowers as well as a plethora of water. We even forded a very full river on the horses twice! (Afterward Jenny's sister + hubby had to go pack for Spain and we and Jenny's parents hit up some estate sales). Following the ride, Adam helped Jason to capture a few images of our trail guide Travis "Biscuit" Smith and his horse before we headed back into town.
After spending Easter with the immediate family and all of the 7 aunts & uncles we headed out with Jenny's aunt Beth and her dog Taxi to her home in Sedona! On our way up we stopped at Montezuma Castle, Church of the Rock, and then headed to Jerome, AZ as well. It was a pretty packed day full of travel as well made our way around the Verde Valley area.
The next day we hiked around Sedona (just yesterday- Jason's first time/ Jenny's 5th time to the city) taking in the sights sadly with a plethora of tourists. Locals claimed that this was the busiest year so far of tourists and we 1,000% believe that "Instagrammers" are to blame. Jason was also very excited as we came across two velvet ants and a pepsis wasp while on a hike. These insects inflict some of the most painful stings in the world, so it was exciting to come across them in the wild.
Today we headed up from Sedona to the Grand Canyon. Jason's been once and Jenny's been twice before, but on this trip with Jenny's aunt Beth we sought to sprinkle the final bit of Jenny's grandparents' ashes along the rim of the Grand Canyon National Park that they had lived and worked in (Jenny's grandpa having been the Grand Canyon doctor for a while in their later years after having raised 5 kids and having already been the team doctor for Notre Dame's football team in Indiana prior). Grandpa (who passed away 4 years ago prior to grandma passing away 2 years ago) had always joked that he wanted to "go out smoking peyote on the edge of the Grand Canyon holding hands with grandma" and though it was a joke, it was indeed a very special place to them where they even had their wedding vow renewal once. During our time there today we even visited their old home that they lived in within the Grand Canyon for 5 years (which we'd never seen). Jenny's Aunt Beth (one of 5 children in their family who also live out here right nearby in Arizona) solely took care of Jenny's grandparents through their elderly years (their 90s through nearly age 100), so it was fitting that she was in charge of everything. We loved Nick and Doris dearly knowing them and their sarcastic personalities very well having been around them so much and we personally respected their wishes, their morals, and their beliefs. They were NOT religious and bluntly always said so proudly, but to them the Grand Canyon was their type of special place (like a church is for others), so we're extremely glad that they're now resting at the Grand Canyon sent off by those who loved them deeply and spent quality time with them often. Aunt Beth placed a marker with their names and years under a tree next to the cliff where their ashes were sprinkled, Jason snapped some photos, Jenny read a Hopi Native American "prayer" for them, and two more individual stones that Beth wrote their names and birth/ death years on were tossed over the cliff during the ritual.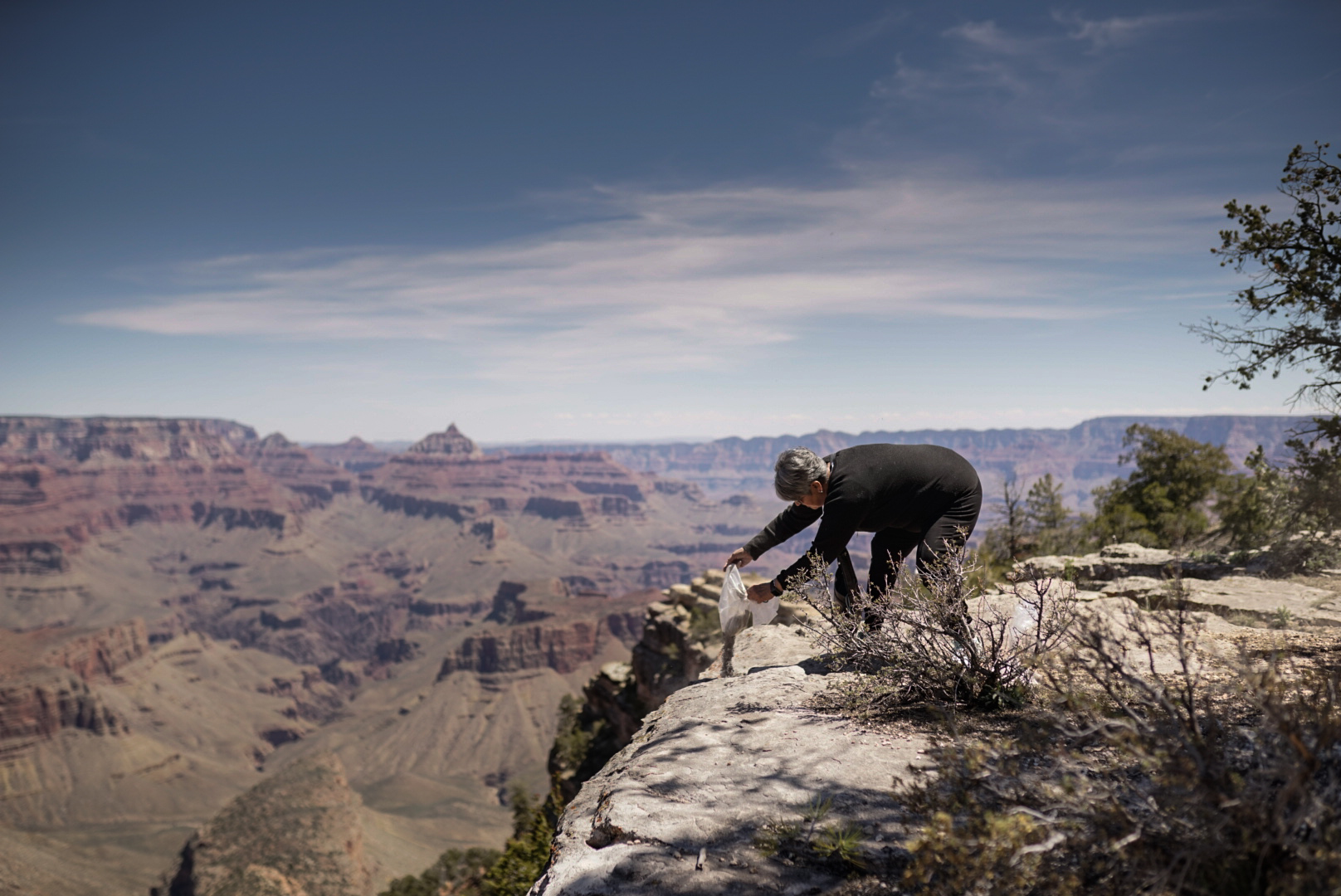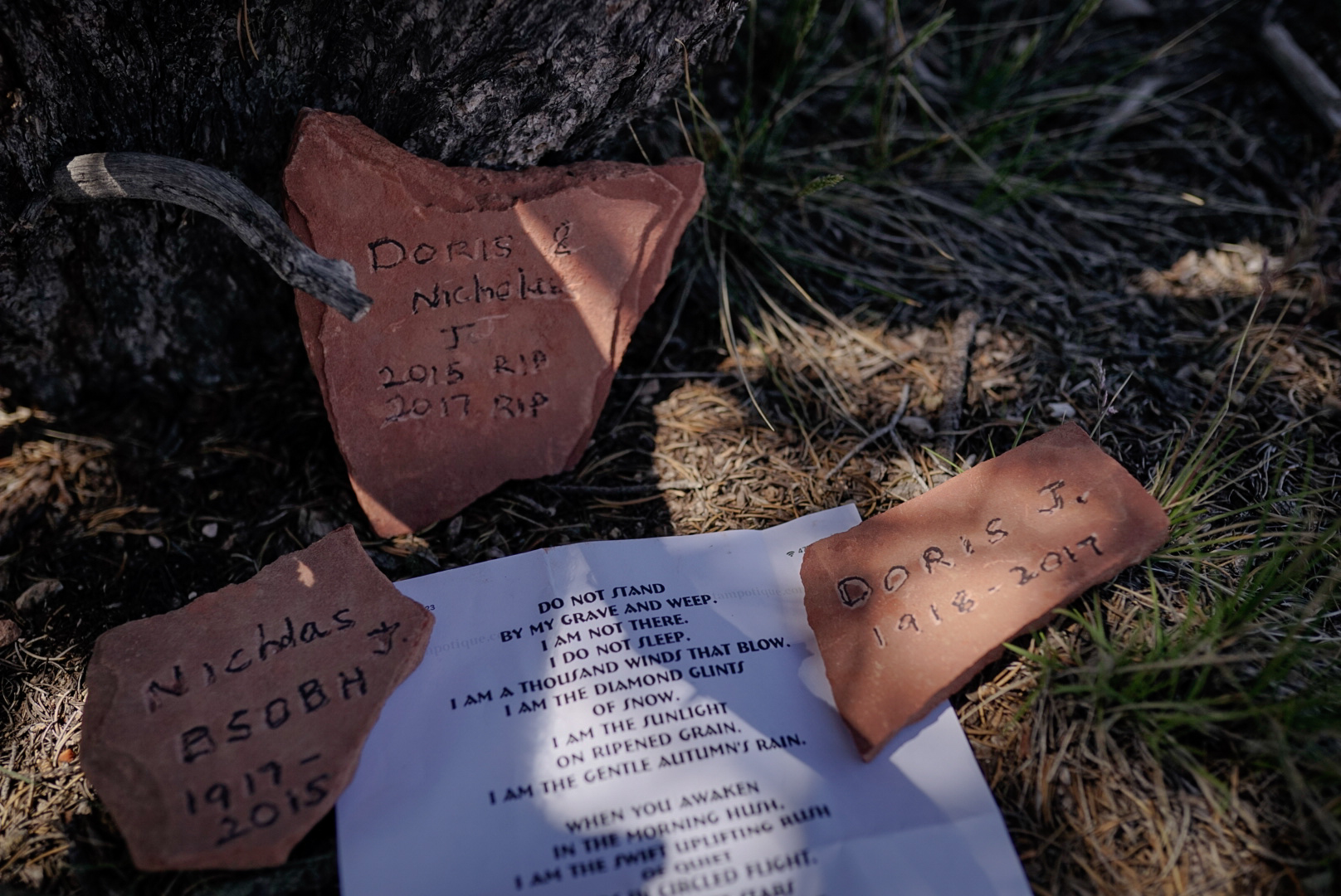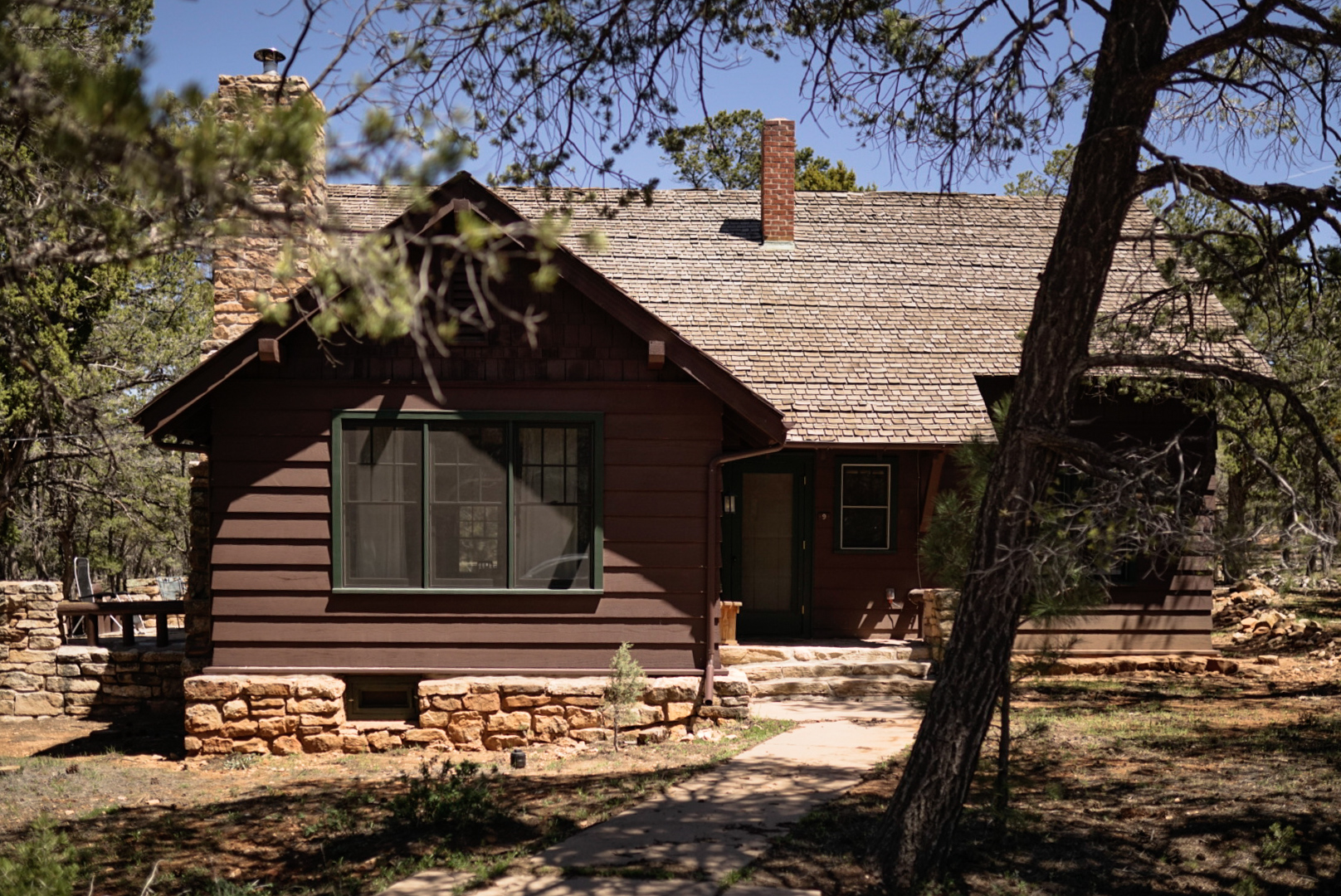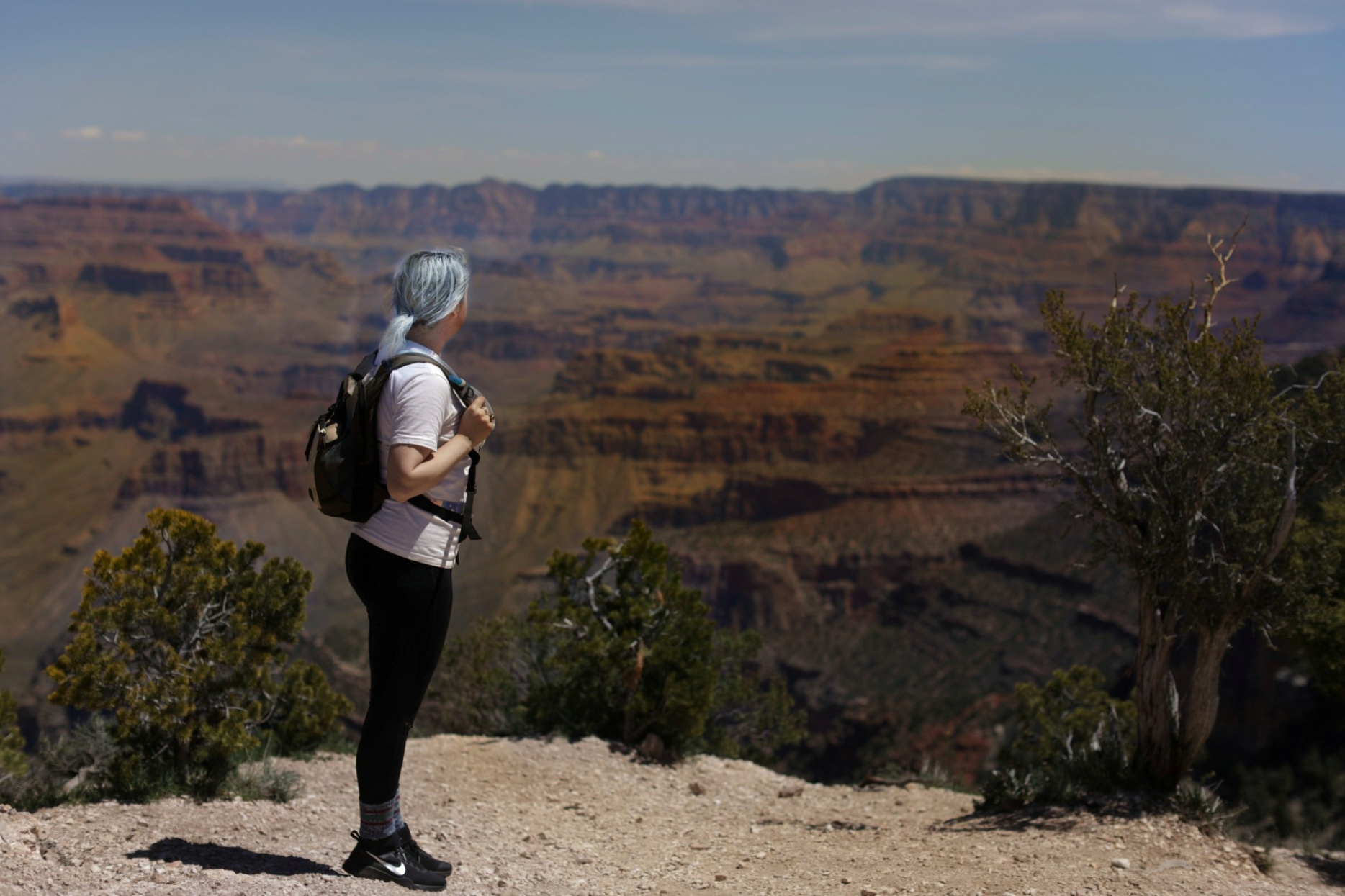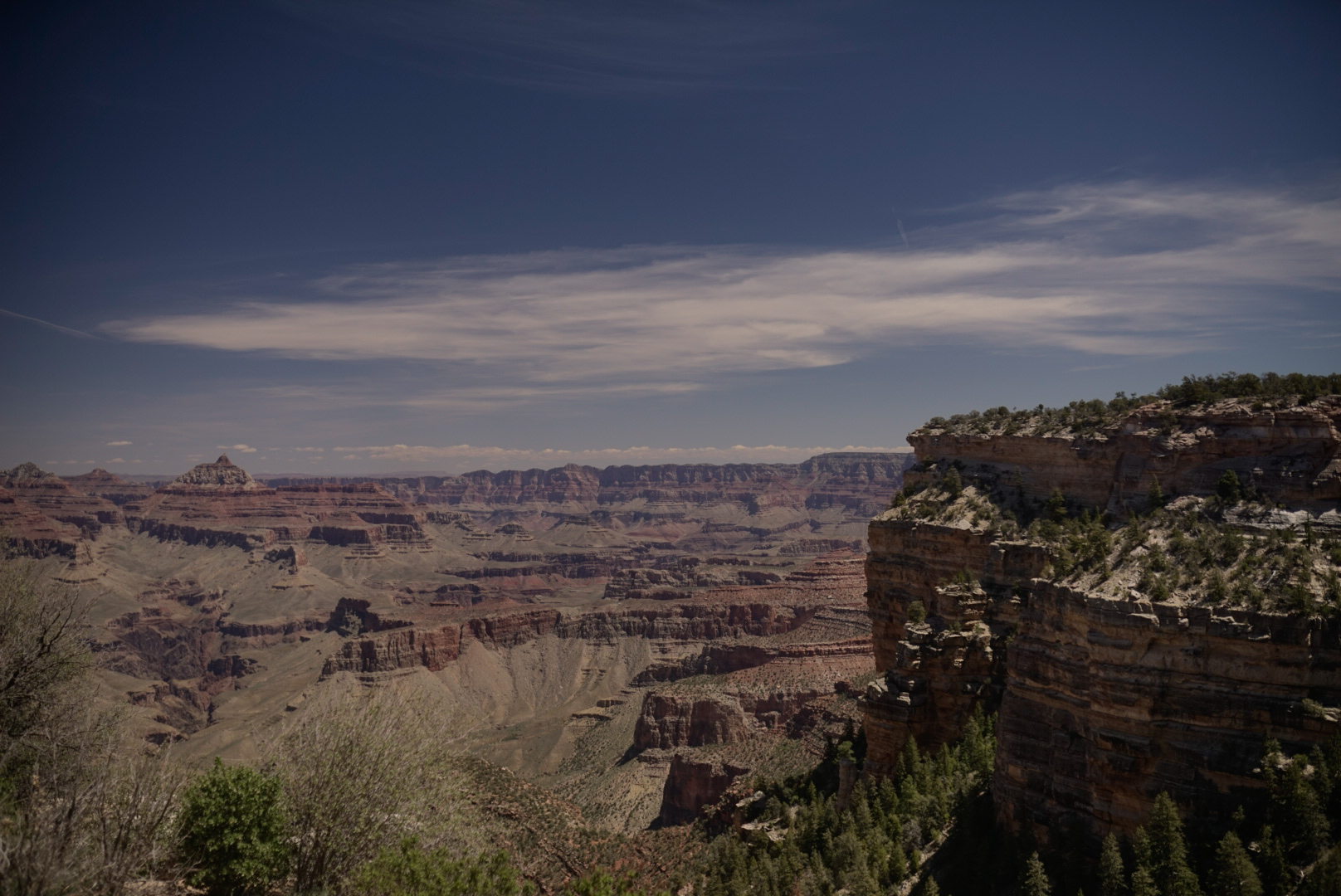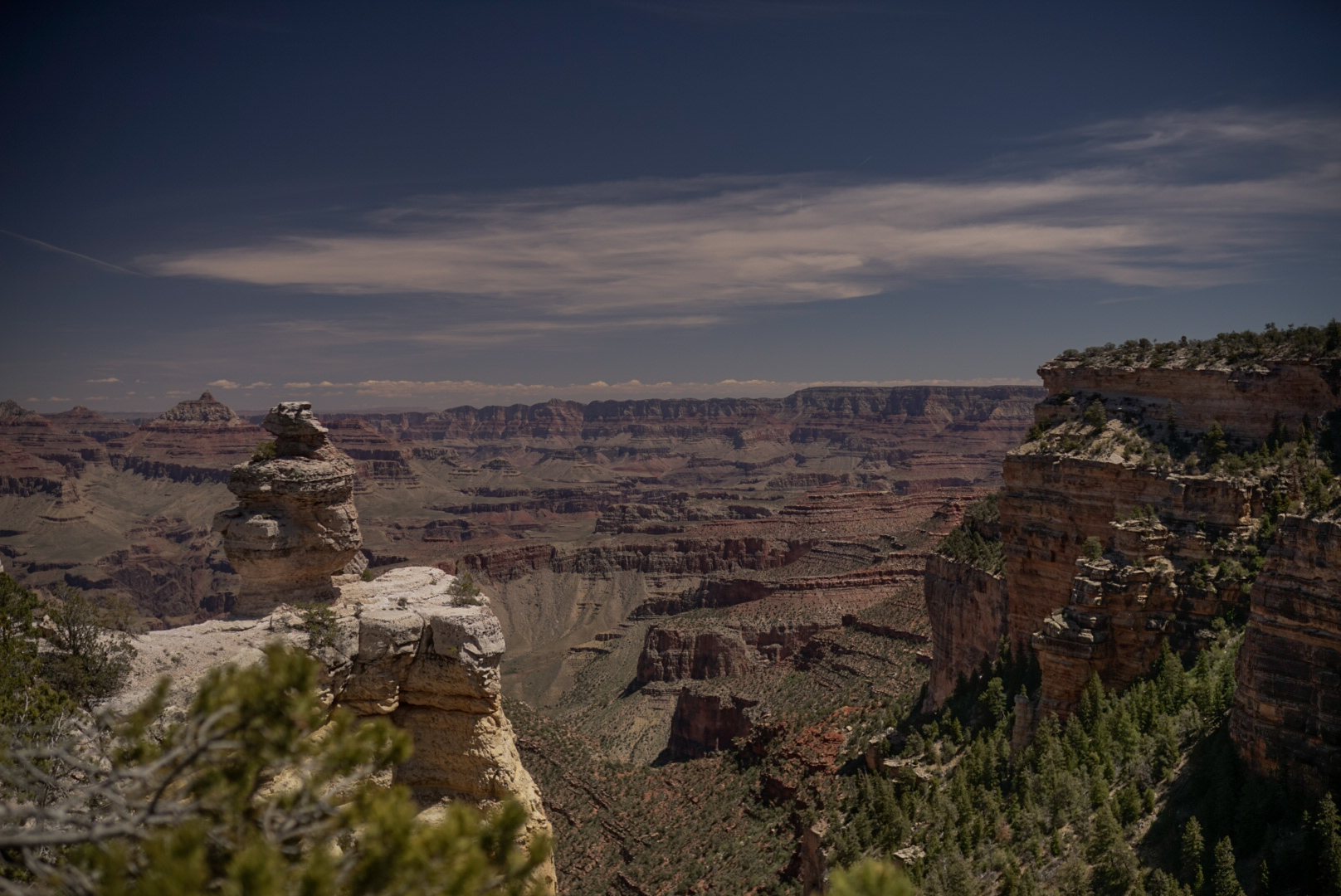 In the morning we start the journey back down to Scottsdale and head to Phoenix the following morning around 4 a.m. to ensure we're there for our early morning flight home to get back to our pets and weekend's worth of work! The trip has been an intense one with the most adventures and family time of any trip out (almost annually for 33 years), but we're also very excited to get back to our pets, garden, flowering trees, food mushrooms growing, and photography business (though we've still been working while out here). In a couple days this weekend and again within this week we'll be photographing Engagement Sessions in both Chicago and Cleveland, printing client orders that came through this week, and delivering physical albums to couples, then next week we hop right back to photographing more weddings immediately after that! Stay tuned for an insanely busy wedding and engagement May coming up starting next Weekly Wednesday! We hope you had a good April and we'll catch ya next week on the first day of May!